We proudly offer Enphase products to help homeowners better manage power bills and have peace of mind from power outages.
What is Enphase Energy?
Enphase Energy is a solar equipment manufacturer that has been pivotal in residential and commercial solar equipment technology. Enphase is best known for its microinverter technology – they've created a chip that converts DC power to AC power to combat power outages. This inverter technology has allowed them to expand their expertise into battery backup. Solar companies have begun to invest in Enphase Energy's technology to offer their customers Enphase Encharge battery storage and solar microinverter systems.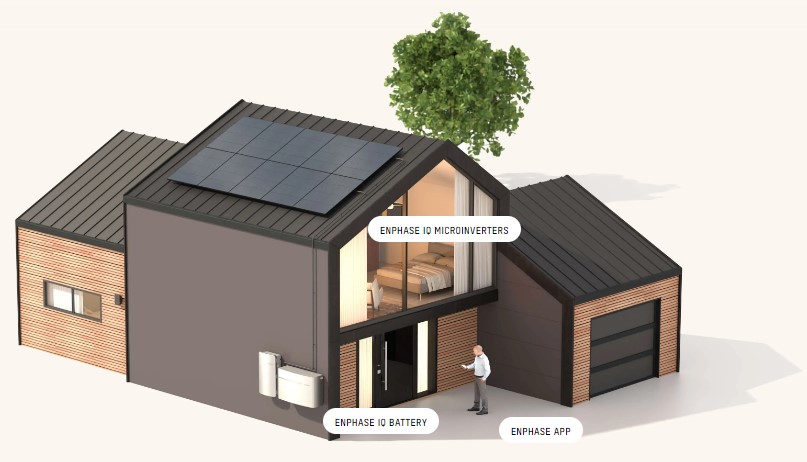 ENPHASE APP
Always know how much power you're making, using, and saving both in real-time, and as it fluctuates over time. And use IQ Load Controller to prioritize and direct power to essential appliances during a grid outage to optimize energy consumption.
ENPHASE IQ MICROINVERTERS
The new IQ8 Microinverters offer microgrid-forming technology that provides Sunlight Backup during grid outages, and the proprietary, intelligent chip makes switching between on or off grid virtually seamless.
ENPHASE IQ BATTERY
Store solar power to use anytime—at night or during peak hours to reduce energy bills or when there's an outage and utility power is unavailable.

As a Platinum partner, Sunlight Solar Inc. has the longest track record of exclusively installing Enphase products, delivering an exceptional quality and earning the highest customer satisfaction scores. We are also certified to install Enphase storage products.
Industry-Leading 25 Year Warranty