During these uncertain times, there is an increased concern about the decline in fossil fuels, government incentives, and the increment in energy costs. Many people are making the choice of creating their own energy by going solar. However, when it comes to making this 25 to 30-year solar investment, it is essential that you choose the right installer for the job. This blog will go over how to hire a solar panel installer to make for the best Solar experience for many years to come.
Why Go Solar?
Going solar provides homeowners with intensive financial savings, energy independence, and a great return on investment combined with making a difference with the environment. Reasons like these are what's making thousands of Americans go solar. Going solar is a no-brainer; however, the hard part is choosing the right contractor for the job. This is a 30-year investment that, if not done right, could end up costing you thousands down the road. That is why it is essential that you look for the best solar experts for the job. Considerations you should keep in mind while searching for a solar contractor include the following:
Find a Solar Contractor with Experience
It is always a safe idea to find a solar contractor with experience. Some simple research and browsing around websites can give you an overall idea of their professionalism and level of experience. Contractors with notable experience are significantly less likely to cut corners on the installation process, which could cause electrical shorts, roof leaks, or power losses in the system down the road.
Check the Equipment and Manufacturers Your Contractor Offers
People wouldn't buy a $25,000 car without checking out the make and model first. In order to make a sale at the lowest price, there are many contractors that end up selling people outdated solar technology from the 1970s. These do not keep up with the times and end up costing people money instead of saving them.
Don't Go for the Lowest Priced Contractor
The old saying of "you get what you pay for" applies pretty well with the solar industry. A highly efficient system that will last you 30 years while providing you a hefty return will not come at the lowest costs. A $5,000 savings at the moment can end up costing you $10,000 to $20,000 over the next proximate decades. Be wary of those bargain-priced systems out there.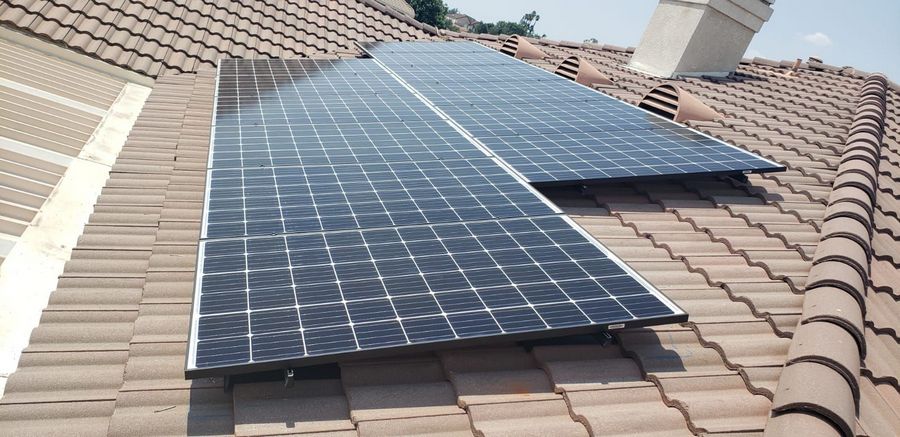 Make Sure that the Contractor Offers Monitoring the System
It is vital that you choose a transparent contractor that will be coming in to monitor your panel systems. Contractors that allow panel monitoring enables people to confirm that the system and panels are producing as promised. What's the point of having a good manufacturer's warranty when you can't see how they're produced? Contractors that don't offer monitoring are likely hiding that the system is not producing as promised. Good contractors monitor your system with you for at least five years after the installation.
Look for a Contractor that Will do All of the Paperwork for You
Permits, interconnection with your utility company, and incentives paperwork can be a complicated and time-consuming process. The best solar contractors do that work for you.
Find a Contractor that Offers Great Customer Service
Your solar investment will last for 25 to 30 years, and you'll want a contractor who will be there for you for the whole lifetime of your solar system. Your solar contractor should be invested in your system just as much as you are.
Why Choose Sunlight Solar as Your Solar Contractor?
At Sunlight Solar, we are passionate about our business, and we love taking care of every customer because they become part of our Sunlight Solar Family. We're Southern California's leading, full-service solar energy provider, having installed thousands of solar systems. We have a 5-star rating on Yelp and an A+ rating with the Better Business Bureau. When it comes to experience and reliability, Sunlight Solar is the best option! We hope this blog helped you see how to hire a solar panel installer. If you're thinking of going solar, then look no further! Sunlight Solar is here to provide you the best Solar experience out there! Our dedicated management team has experience in handling this entire process for you while keeping you updated every step of the way. Give us a call at (858) 564-8032 or contact us by visiting our website.